News
Mr. Nick Hinrichsen, Upper School Head of Fort Worth Christian School, is proud to announce Luke Reed has been named National Merit Commended Student in the 2024 National Merit Scholarship Program. A Letter of Commendation from the school and National Merit Scholarship Corporation (NMSC), which conducts the program, will be presented to this scholastically talented senior.

"I am thrilled for Luke to receive this well-earned National Merit recognition. Luke embodies what FWC looks for in its students. He is strong in his faith and consistently demonstrates what it means to be a well-rounded student-athlete who always strives for academic excellence. In this way, he exhibits the mission of FWC. Our faculty and the entire FWC community are extremely proud of him for his accomplishment. I am honored to have had the opportunity to get to know Luke over the past four years." said Mr. Hinrichsen.

About 34,000 Commended Students nationwide are being recognized for their exceptional academic promise. Although not continuing in the 2024 competition for National Merit Scholarship awards, Commended Students placed among the top 50,000 students who entered the 2023 competition by taking the 2022 Preliminary SAT/National Merit Scholarship Qualifying Test (PSAT/NMSQT).

The son of Dan and Julie Reed of Colleyville, Luke started at FWC in preschool in 2009. Luke is an active member of the Class of 2024, participating in soccer, academic team and serving this year as captain of the Cardinal tennis team and serving as captain of the Cross Country team his junior and senior years.

Luke's Cross Country coach, Scott Latham '17, congratulated Luke on this high honor. "Throughout my time knowing and coaching Luke, I've had the privilege of watching him evolve into the tremendous leader and athlete that he is today. Cardinal Cross Country will surely miss Luke's leadership, wisdom, and kindness upon his graduation in the spring. Gig'em!"

At this time, Luke plans on attending Texas A&M University majoring in aerospace engineering.

In addition to various extracurricular activities, Luke is also a member of the of National Honor Society and Mu Alpha Theta. For Cardinal Service Week, Luke served locally his freshman year, in Austin and Detroit his sophomore and junior years, and will serve in Denver in March.

Luke's sister, Jill '21, was also a National Merit Commended Student. Luke is also one of a dozen second or third-generation Legacy Cardinals in the Class of 2024. His father graduated in the Class of 1990 from Fort Worth Christian School.

Congratulations Luke!
In today's Middle School Chapel, our counselor, Mrs. Stewart, spoke on the theme of being "Faithful in Christ." This year, the middle school has introduced three character traits, known as F.W.C., to complement our existing C.A.R.D.S core values. Today students were recognized with the "Faithful in Christ" Pillar of Character Award.

The focus for this particular month is, of course, "Faithful in Christ." But this is only the beginning of a year-long journey, with a new trait being highlighted each month. To foster a culture of character development, we will hold a special recognition chapel on the last Friday of every month. During these gatherings, we will honor students who exemplify the monthly character trait. The aim is to celebrate and encourage those who go above and beyond in embodying these values in their everyday lives.

So, what does it mean to be "Faithful in Christ" in the context of our middle school community? It's about more than just attending chapel. It's a call to live out our faith in every aspect of our lives. It's about being honest, dependable, and showing unwavering commitment to our beliefs, our friends, our families, and our studies.

As we embark on this journey, let us remember that faithfulness is not measured by grand gestures but by the small acts of kindness and dedication we exhibit each day. By living out the values of "Faithful in Christ," we can create a more compassionate and harmonious school community, one that truly reflects the values we hold dear. So, let us embrace this opportunity to grow, to learn, and to be faithful in Christ together, one month at a time.

Congratulations to the recipients of the Faithful in Christ Award. Here's what their teachers had to say about them.

Gwen Pitre - Coach Helm
Gwen Is always striving to do what is right. She reflects Christ. Her service to others and character shine through.
Kaelyn Barrett - Mrs. Zagala
Kaelyn displays her faith by her willingness to volunteer to pray in front of her peers. It takes a lot of courage for a sixth grader to express their faith in such a public way.

Reagan Smeds - Mrs. Glover
Reagan is always encouraging others. Gracious with her classmates and looks for opportunities to serve. Her actions, words and attitude point others to Jesus.
Brady Cone - Mrs. Wallis
Brady is kind and always looks for ways to be helpful. He chooses to be honest even when it is difficult.
Lexi Doyle - Mrs. Wallis
Lexi is observant and thoughtful and chooses her words carefully. When she sees others in need, she speaks out to care for their needs.
Elle Andujar - Mrs. Rosenstein
Always the first to step forward to be of assistance - volunteers even when not asked.
Grace Bennett - Mrs. Fulbright
Grace is thoughtful in answering questions or providing feedback. Her responses about our subject matter always includes a reference to God and his creative power. She sees God in everything.
Alexis Kelly - Mrs. Wallis
Alexis has a heart for serving, and she has stepped up to serve as chaplain for House Council this year. She is always willing to lead us in prayer whether it is in the classroom or in meetings.
Lauren Jennings - Mr. Anderson
When I see Lauren, I see the throughline "Image Bearing." You can tell by her actions that she is faithfully intentional and wanting to positively impact those around her.
Dani Guillen-Esquivel - Dr. Hart
Dani is seen often in my classroom helping others, she shows a great deal of respect to her teachers and peers !
Briley Griggs - Dr. Hart
Briley has a kind and compassionate spirit, she is always willing to help others both inside and outside of the classroom.
Dylan White - Mr. Wallis
Dylan is kind to his peers and treats everyone with respect. He humbles himself and thinks of others first.
James Bankes - Mr. Wallis
James looks out for those who are in danger of being left out and includes them. He owns his mistakes and makes changes that demonstrate his soft heart.
Nate Williams - Mrs. Docken
Nate is kind and welcoming to new people, he shows faithfulness to Christ by being a good friend and serving his community.
Bison Lott - Mrs. Tenery
Bison is kind and encouraging to his classmates. Even as a new student, he has stepped into a leadership role in class and looks for ways to shine his light and be Christ to his peers.

Kaitlin Christian - Mrs. Tenery
Kaitlin has been in my Impact Group for the past year. She has offered to pray on behalf of the group on several occasions. Her willingness to lead our group in this way is a great example of her faithfulness to Christ.

Fort Worth Christian School is delighted to welcome Rusty Greer as our new head baseball coach. With his exceptional background as a player and extensive coaching experience, we are confident that Rusty will bring a new level of excellence and inspiration to our program.
Many of you may remember Rusty Greer from his remarkable career with the Texas Rangers Baseball Club. From May 16, 1994, until his retirement on February 20, 2005, Rusty exemplified the all-out style of play that earned him the respect of fans, teammates, and peers alike. His unwavering commitment, determination, and willingness to give his all on the field left an indelible mark on the game of baseball. Holding spots in the top 10 Rangers history for batting average, RBIs, runs, hits, doubles and triples, Rusty was inducted into the Texas Rangers Hall of Fame in 2007.
While Rusty is widely recognized for his impressive batting average of .305 at the major league level, his true passion lies in teaching the defensive side of the game and making a positive impact on the lives of young athletes. Since his retirement, Rusty has been actively involved in coaching and instructing at various levels, from youth to collegiate programs. He has coached for esteemed organizations such as the Colleyville Lonestars (Texas Collegiate League), Texas Wesleyan University, DBAT, and the Dallas Mustangs. Most recently, he contributed his expertise to the Jacksonville State Baseball staff.
Rusty Greer's appointment as head baseball coach at Fort Worth Christian School is a testament to his outstanding coaching credentials and unwavering dedication to player development. We firmly believe that his experience as a player, coupled with his coaching acumen, will elevate our baseball program to new heights and inspire our student-athletes to excel both on and off the field.
Coach Greer resides in Colleyville, Texas, with his wife, Lauri, and their children Mason, Taylor, and Clayton. His dedication to the game, combined with his desire to positively impact the lives of young athletes, aligns perfectly with Fort Worth Christian School's commitment to excellence in athletics and character development.
"We are excited about the future of our baseball program under Rusty Greer's leadership. His unparalleled experience, expertise, and genuine passion for the game will undoubtedly inspire our student-athletes to reach their full potential, both on and off the field," said Kyle Story, Athletic Director.
Interim Co-Head of School, Kent Means, says, "We are thrilled to have such an outstanding baseball coach and person to lead the entire baseball program. Rusty's vision for developing the talent at all ages is great for the future of Cardinal baseball."
Thank you for your continued support of Fort Worth Christian School and our athletic programs. We look forward to witnessing the positive impact Rusty Greer will have on our student-athletes as they strive for excellence in the game of baseball and in their personal growth.
Cardinal Baseball
Rusty Greer
Texas Rangers
baseball
FWC Competitive Shooting Team hosted an exciting competition at Ellis County Sportsmans Club this past Saturday. The SCTP DFW NW League "Cupid Match" was the first match hosted by CST with athletes shooting skeet and a challenging sporting clays course.
FWC CST rostered 19 athletes at the event to compete in a field of over 125 shooters from schools and teams in the DFW area. The team placed well individually in their respective divisions led by team high score from sophomore Madison Mishio.
Results Highlights:
Tabitha Sikes (7th grade ) medaled with 1st Skeet and 2nd Sporting Clays (Intermediate Advanced Lady)
Madison Mishio (10th grade) placed in the top 5 for both Skeet (5th) and Sporting Clays (4th) (Senior Varsity Lady)
Top 10 Finishes in 1 or more disciplines: Angela Ma (JV-L), Allison Whisenand (JV-L), Morgan Christian (SV-L), Jackson Perdue (JV-M), Nate McPherson (IA-M), Cayden McCreery (IE-M), Colby Smith (IE-M), Braxton Hodo (IE-M), and Grayson Avary (IE-M)
In addition to the main league events the Cardinals ran a "Long Bird" fundraiser side event with Madison and Tabitha both winning their respective classes. The match was capped with the CST raffling off two very nice Beretta shotguns. We want to thank everyone who participated in "Long Bird" and our raffles and congratulations to our shotgun winners and all of the winning competitors. A special shoutout to all of our volunteers who ran the match smoothly.
We want to thank our platinum sponsor GRITR Sports and Outdoors for their support of the match. A special thanks also to Defender Outdoors Clay Sports Ranch for supporting the Shotgun Raffle.
Photo link here:
https://fwc.smugmug.com/2022-2023/Competitive-Shooting-Team/
FWC is excited to announce the expansion of our educational technology team. Mr. Darryl Loy will join our IT Director Tim Shiel as the Director of Modern Learning. This team will support our students and faculty as we continue to employ educational technology to provide a dynamic learning environment for our students.
We are excited to share with you the hiring of Darryl Loy as the Director of Modern Learning at FWC. Mr. Loy will lead our efforts to further integrate educational technology into the learning environment.
Since 2019, FWC has made significant progress on our "Vision Forward" Strategic Plan. With this announcement, pursuing an educational technology and learning initiative, along with CESA accreditation, FWC accomplishes two of the final goals in the "Vision Forward" plan. In providing a dynamic learning environment, we want to equip our students with the necessary skills and intellectual framework to thrive and be successful by instituting, supporting, and promoting excellence in instruction and curricular development and by leveraging instructional resources and technology thoughtfully and intentionally to drive excellence in teaching and learning.
Our community goals for the 2022-2023 school year included prayer, service, encouragement, and engagement. The latter, engagement in the learning environment, can be achieved through educational technology. Mr. Loy is well-suited to lead FWC in this direction.
Mr. Loy states: "The vision of raising up a Department of Modern Learning out of a traditional Technology Department is rooted in a fundamental shift away from a focus on the technology to a focus on the learning, where it clearly should be. While this shift is driven by a department dedicated to this vision, it requires a shift in thinking and approach across the entire institution…I have always been focused on the integration of technology into the core curriculum." For example, at his previous school, Mr. Loy and his team:
Spent time with all faculty on curriculum planning to help identify tools and other ways to more richly and authentically integrate technology. He states, "we make the point that this is not to come in and "teach" technology but to partner with the classroom teacher on projects that make use of that deep tech integration."
Further developed SPARQ (Solving Problems and Asking Real-world Questions) Lab, aka MakerSpace, which focused on teaching Design and Design Thinking and incorporating skills-based instruction around the 5 Cs, Communication, Collaboration, Critical Thinking, Creativity, and Curiosity.
Partnered with other teachers to help with more experiential learning opportunities in classes like Podcast Power and Media Arts.
Introduced The Social Institute's #WinAtSocial curriculum for 4th through 8th grade, helping students understand the impact of technology and social media on their lives.
The FWC faculty was blessed to hear Mr. Loy speak in February 2020. His outlook on teaching, his desire to help teachers engage their students at deeper levels, his enthusiasm for learning, and his innovative approach to integrating technology in the classroom were truly inspiring. Mr. Loy, along with our IT Director Tim Schiel will work together to provide a platform of learning excellence for our students.
Mr. Loy has been a part of the FWC community for over ten years. His son Dax graduated in 2017, and his wife Debbie worked for FWC as the Executive Assistant to Dr. Overman. Darryl and Debbie attend The Hills Church.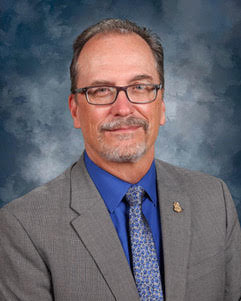 Recently a headline caught my eye. "What the Longest Study on Human Happiness Found Is the Key to a Good Life". Published in The Atlantic, the study's authors have followed their subjects since 1938. Their findings, "Good relationships lead to health and happiness. The trick is that those relationships must be nurtured."
Exactly!
The study's authors contend, "Relationships keep us happier and healthier throughout our life spans. We neglect our connections with others at our peril. Investing in our social fitness is possible each day, each week of our lives. Even small investments today in our relationships with others can create long-term ripples of well-being."
For the past few years, FWC has focused on community. We want to be a community who prays together, serves together, engages with each other, and encourages each other. A parent recently wrote to me "our belief in this school's mission is second only to our hope that we are a strong community rooted in the values of Jesus Christ" Amen and amen!
So we are kicking off a social media campaign - Loved at FWC. Watch each day in February as we feature those in our community who help us become what God wants us to be. A community who honors Him. A community who reflects His light.
So help us encourage each other. Reach out to our community - especially those you do life with - your child's classmates' families, the families of your children's friends, those who teach and coach your children. We can show our care and concern for our community by praying for FWC, attending school events, reengaging with old friends and make new friends.
You are the FWC family.
We are the FWC family.
Fort Worth Christian is excited to announce the transition of Coach Nate Sanford to full time Athletic Director. Head of School Dr. Misty Overman announced this transition with the following. "Coach Sanford has done exactly what we hired him to do. Honor God, build community, and expect excellence. Directing more fully his attention to all of our athletic programs allows him to concentrate on the continued building of excellence and focus for our teams and students. We acknowledge all of our teams at FWC, from academics to athletics to fine arts, are built through relationships, hard work, pursuit of excellence, and honoring God. From middle school to upper school, for girl's and boy's programs, and with every coach, AD Sanford's desire is to work with our PS - 12th grade families to build trust, confidence, and community.
Fort Worth Christian is also excited to announce the appointment of Brady Gunn as Varsity Head Football Coach. Athletic Director Nate Sanford says, "Brady Gunn is uniquely qualified to lead this program. He not only has years of coordinating experience on both offense and defense, he has also poured 14 years of his life into the FWC student body and family. He shows up early, stays late, and gives all of himself every moment in between for the souls of our kids. More than being a talented high school football coach, Coach Gunn is first and foremost a shepherd of the flocks he is given. He will lead our student-athletes well." Dr. Overman states, "the future of FWC football is in great hands. Coach Gunn is motivated, loyal, committed, willing and determined to provide leadership in continued excellence - not just on the field, but in life. We are excited for what's next for FWC athletics."
Coach Gunn began his second tenure at FWC the Fall of 2021. With over sixteen years of coaching experience, Gunn began his career in high school at Stephenville playing under Art Briles and winning two state championships. He lettered in football at both the Naval Academy and Abilene Christian University. He has been on the coaching staff for teams with ten consecutive playoff appearances, five semi-finals, two state finals and one state championship. His coaching tenure includes stints at Bishop Lynch High School and Southwest Christian School. He and his wife Kim are looking forward to continuing to build the Cardinal Football family.
Coach Gunn states, "I am excited and humbled to take on the role of Head Coach for the FWC Football program. I believe in the greatness of our community at Fort Worth Christian and consider myself truly blessed, and I am honored to step into this new role."
Mr. Nick Hinrichsen, Upper and Middle School Head of Fort Worth Christian School, is proud to announce two FWC seniors who have been named National Merit Commended Students in the 2023 National Merit Scholarship Program, Kaley Hudak and Tanner Connel. A Letter of Commendation from the school and the National Merit Scholarship Corporation (NMSC), which conducts the program, will be presented to these scholastically talented seniors.

"I am thrilled for Kaley and Tanner receiving this well-earned National Merit recognition. True to FWC's mission, they each strive for excellence in all of their passions. Our faculty and the entire FWC community are extremely proud of each of them for this accomplishment," said Mr. Hinrichsen.
About 34,000 Commended Students throughout the nation are being recognized for their exceptional academic promise. Although they will not continue in the 2023 competition for National Merit Scholarship awards, Commended Students placed among the top 50,000 students who entered the 2023 competition by taking the 2021 Preliminary SAT/National Merit Scholarship Qualifying Test (PSAT/NMSQT).
Kaley and Tanner are both Seniors at FWC.

The daughter of Jason and Michelle Hudak of Colleyville, Kaley has danced with the Cardinal Belles all 4 years. For 3 years, she has been a member of Mu Alpha Theta and NHS, where she serves as President this year. Kaley has also served on Student Council and Academic Team since her sophomore year. She has been a Cardinal Ambassador for all 4 years. This year, Kaley is serving with our first group of students on the inaugural Hope Squad. Outside of FWC, Kaley has served with National Charity League for 4 years.

Tanner is the son of Daren and Stephanie Connel of North Richland Hills. Tanner is an Eagle Scout, which he earned in his junior year. He is also Cadet 2nd Lieutenant in the Civil Air Patrol, an official auxiliary of the U.S. Air Force. Tanner came to FWC midway through his 6th-grade year. He is a member of the Cardinal Golf Team and has been a regular cast member of the Cardinal Production Society spring theatre productions over the past 3 years.

Congratulations to all these amazing students!
Congratulations to Mr. Jeff Garner, Class of 1991, who has been named the recipient of the 2022 Fort Worth Christian School Alumni of the Year award. Jeff will be honored at the Homecoming game this Friday night. The on-field presentation will be made at the end of the 1st quarter and also streamed live at www.fwclive.tv.
Jeff truly embodies the vision of Fort Worth Christian for a life of faith, service, and leadership for Christ. He serves not only the North Richland Hills community, but also the FWC community, as he and the North Richland Hills Police Department protect us.
Jeff holds a Bachelor of Arts in Political Science from Abilene Christian University and a Master of Science degree in Criminal Justice from the University of North Texas. Jeff is a proud graduate of the 85th School of Police Supervision and the 49th Management College of the Institute for Law Enforcement Administration. Jeff is also a graduate of the International Association of Chiefs of Police Leadership in Police Organizations course, the 65th session of the PERF Senior Management Institute for Police, and the 254th session of the F.B.I. National Academy.

"After college, I moved to Steamboat Springs, CO, where I spent three years working in the ski industry," said Garner. "I had been the ski trip director for my social club at ACU, and this led to a job offer and a complete departure from my plans to attend law school. I spent those three years doing what many would consider a dream job, but was unhappy and needed a greater sense of purpose. This led me to move back to North Richland Hills and pursue a career in law enforcement."

Jeff began his law enforcement career in 1998 with the North Richland Hills Police Department, where he continues to serve today, presently as the Assistant Chief over the Management Services Bureau. Operationally, Chief Garner has held the positions of motorcycle officer, accident investigator, patrol officer, shift sergeant, shift commander and division commander. Additionally, he spent 9 years on SWAT, serving in the capacity of officer, team leader and commander. Administratively, Chief Garner's experience includes Training, Professional Standards and Internal Affairs, Criminal Investigations, and Technical Services.
Chief Garner has a primary interest in community and service-based policing, including the development of intervention-based strategies. He is the recipient of numerous awards, including Officer of the Year, Supervisor of the Year, and the Military Order of the Purple Heart Distinguished Service Award. He is a certified defensive tactics and firearms instructor and holds a Master Peace Officer license.
"My career has not been free from tragedy or sorrow, but God has provided me with experiences that have shaped my path and increased my capacity for empathy and service," added Garner. "My bio speaks to some of the positions I have held, but a hallmark of my career was the 6 years I spent on motorcycles. After promoting to sergeant, I spent 5 years leading our department's Training Section. As a lieutenant, I spent 4 years in Professional Standards, where I was responsible for drafting policy and helping steer the culture and vision of our organization." Jeff rewrote the use of force policy and implemented a critical decision-making model, which forms the basis for all decision-making within the department. This served as the foundation for what became the department's guiding philosophy, which is SHIELD: Service, Honor, Integrity, Ethics, the sanctity of all human Life, and De-escalation. This program was recognized internationally by the International Association of Chiefs of Police, and nationally, by the National Law Enforcement Officers Memorial Fund Destination Zero program. "SHIELD serves as the foundation for everything we do at the North Richland Hills Police Department," said Garner, "and internally reinforces our commitment to service and ethical policing focused on resolution rather than mere enforcement.

Beyond work, Jeff enjoys riding and racing his bicycle and watching his son play baseball. Jeff is married to Babith, a school counselor in Keller ISD. This October they will celebrate 20 years of marriage. They have one son, Levi, who started FWC in Pre-K and is now in the 7th grade at Fort Worth Christian. "We are thrilled and thankful more than ever for the role FWC has played in his life and the deep friendships has developed here," added Garner. "Levi loves anything that involves a ball, which those who knew me in school will enjoy, as I was the complete opposite, having never really participated in sports at FWC."
When asked about what he loves most about FWC, Jeff stated clearly it is about the people and the relationships. "There is a focus and an intentionality among the people at Fort Worth Christian that is not as prevalent in other environments. When you surround yourselves with people of purpose, your own standards and objectives are also raised. Relationships built on this type of foundation just run deeper and challenge you to do more and be more. One experience really drove this home for me. I actually left FWC at the start of my junior year. I was interested in playing tennis and FWC didn't have a program at the time, so I transferred to a local public high school. In many ways, it was a sort of homecoming as I returned to friends I had grown up with. I did not even last a full week. While there were surely exceptions, the overarching atmosphere was one lacking in purpose or focus. In contrast and without exception, all of my peers at FWC were purpose-driven. They had a path and were moving towards goals. That was both because they were people of faith and because they had a sense of purpose. I cannot overstate the value of growing up in this type of environment."

The teachers who most inspired Jeff were Drs. Larry Calvin, Maryann Felps, and Rick Kempe. For each of these teachers, Jeff had the following reflection:

"Not unlike Jesus, Dr. Calvin pursued me until I was willing to accept his unconditional love and support. I had a rebellious streak and Dr. Calvin pursued me until I just gave that up and accepted the positive opportunities I had available.

"Dr. Felps nurtured this love within me and brought focus to it. I cannot sufficiently communicate how much influence she had on me and how her mentorship helped me navigate the emotions and challenges we face in our teenage years while we are establishing our personalities and purpose in life."

"Dr. Kempe saw the potential in me and he challenged me to be better in a way I was willing to accept. In my senior year, he was instrumental in selecting me for the William Danforth "I Dare You" award. All these years later, I still attribute that award as the catalyst for any degree of success I have had since. Dr. Kempe acknowledged my value and taught me I could make a difference if I was only willing to confront vulnerability by stepping beyond my comfort zones. Amazingly, I now have the opportunity to work with him in his current role with the Birdville Independent School District, which is quite the honor for me."
While at FWC, Jeff was involved with Teens for Christ for 3 years and all 4 on Student Council.
When asked about the impact FWC could have on future Cardinals, Jeff notes lifetime friendships as well as how FWC prepares students with faith, habits, and ethics to shape their impact on the world. "What lasts is success in the form of living a life with purpose and having an impact on others. FWC provides a culture that promotes and acknowledges such clarity of focus and service to others."
As someone who humbly lives a life of faith, service, and leadership, we proudly recognize Jeff Garner '91 as the 2022 Fort Worth Christian Alumni of the Year!