Welcome to the Upper School!
I am pleased to welcome you to the Upper School at Fort Worth Christian School. The Upper School experience at FWC is one that offers an academically challenging Christ-centered college preparatory program for students in grades 9-12.
Upper School is an important time of development where students are continuing to find who they are, become stronger students, and develop a sense of independence before they graduate and head off into the world. At FWC, we take pride in the fact that we know, value and love our students. Through the relationships we have with our students, we are able to teach them how to self-advocate while challenging them to give their best effort and strive for excellence in the classroom, on the field, and on the stage. Beyond focusing only on cognitive skill sets taught in the classroom, we address non-cognitive skills such as teamwork, time management, curiosity, creativity, and resilience. Undergirding all teaching, our faculty are committed to permeating all they do and teach with a Christian perspective. We want our students to see the world informed by a Biblical foundation.
As a college preparatory day school, one of our primary goals is to prepare students for the college or university which ideally fits them best. In order to prepare well-rounded students, we encourage our students to take advantage of all that our Upper School has to offer. This includes a wide range of academic offerings such as Advanced Placement courses, Dual Credit college courses, Honors courses, and college preparatory courses. Students not only experience challenging academics but also participate in a wide range of competitive interscholastic Athletic opportunities, and a variety of visual and performing arts such as band, orchestra, choir, and theatre. Service is equally important to our students and each year our students participate in Cardinal Service Week where they leave the classroom to serve locally and abroad. Some destinations include Denver, Tanzania, Costa Rica, Athens, and the Dominican Republic, to name a few.
Each student who enrolls at FWC joins a student body where school spirit spreads throughout the campus. Students are proud to call themselves Cardinals, especially when they link pinky fingers and sing the School Alma Mater together. Whether it be at one of our Pep Rallies, Homecoming festivities, athletic contests, Daily Chapel, participating in different Clubs, or spending time socializing in the Upper School Foyer, the spirit of our Upper School is infectious.
Fort Worth Christian School has been in the business of educating students for more than 60 years and it would be impossible for me to sum up all that happens at FWC in this brief message. However, I can say that our students are proud to call themselves Cardinals and when they graduate they are empowered for a lifetime of faith, service, and leadership for Christ. I invite you to take a moment to stop by our 40-acre campus to learn more about the Upper School at Fort Worth Christian School.
Go Cards!

Nick Hinrichsen
Upper School Head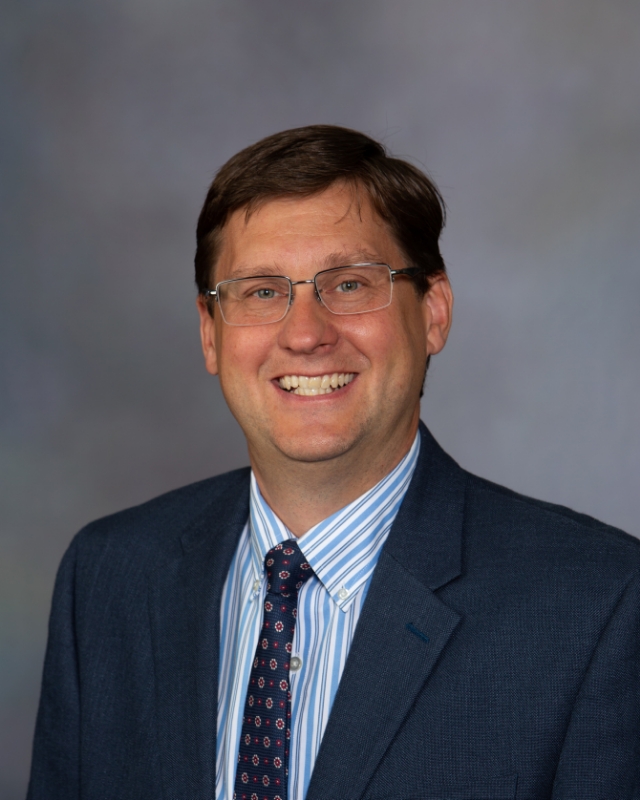 Nick Hinrichsen
Upper School Head
Degrees
Bachelor of Science

East Stroudsburg University

(1995)

Master of Education

Widener University

(1997)

Educational Specialist

Nova Southeastern University

(2003)
Mr. Nick Hinrichsen is the Upper School Head at Fort Worth Christian School. Mr. Hinrichsen, affectionately known as "Mr. H." by students, has been an educator for 20 plus years. During his tenure, he has served as a Middle and Upper School Division Head, Dean of Students, and Science teacher. Degrees earned include a Bachelor of Science in Secondary Education from East Stroudsburg University, a Master of Education in Education from Widener University, and an Educational Specialist in Educational Leadership from Nova Southeastern University.