Welcome to Fort Worth Christian Middle School!
We affectionately call the 6th-8th grade years The Messy, Marvelous Middle. These years are messy and marvelous for the same reasons. There is so much growth and change going on in the adolescent brain. Students are beginning their search in earnest for identity, belonging and purpose. As faculty and staff, we strive to partner with parents and jointly serve as guides who can facilitate and equip students during the navigation of these often turbulent years.
Our committed staff is constantly learning and growing, staying on top of the latest in research and innovations in education. Passionate about developing, mentoring and equipping middle school students, our teachers seek to balance the tension between protecting and preparing. Our desire is for students to be ready for life not just in upper school and college, but beyond.
Identity
Students begin to ask, "Who am I?" in these formative years and are encouraged to initially and fundamentally root their identity firmly in Christ. From this place, we provide ample opportunities for discovery of unique gifts as children of God.
Belonging
At the same time that students are striving to individuate (mainly from parents), they are also looking for belonging (mainly among peers). Again, we point students to Christ and His Kingdom and offer multiple avenues for connection.
Purpose
Ultimately, we desire for students to find their purpose as image-bearers of God, living out His mission in whatever endeavors He has planned for them.
We would love to discuss the following programs, offerings and opportunities with you and how each contributes to students finding a sense of identity, belonging and purpose as they are prepared for a "lifetime of faith, service, and leadership for Christ."
House System
D-Groups (Discipleship Groups)
Daily chapel and Bible
Cross-disciplinary connections
Christ-centered integration
Project-based learning
Athletics and fine arts
Life skills
Social and emotional learning
Better together,
Jill Shelby
Head of Middle School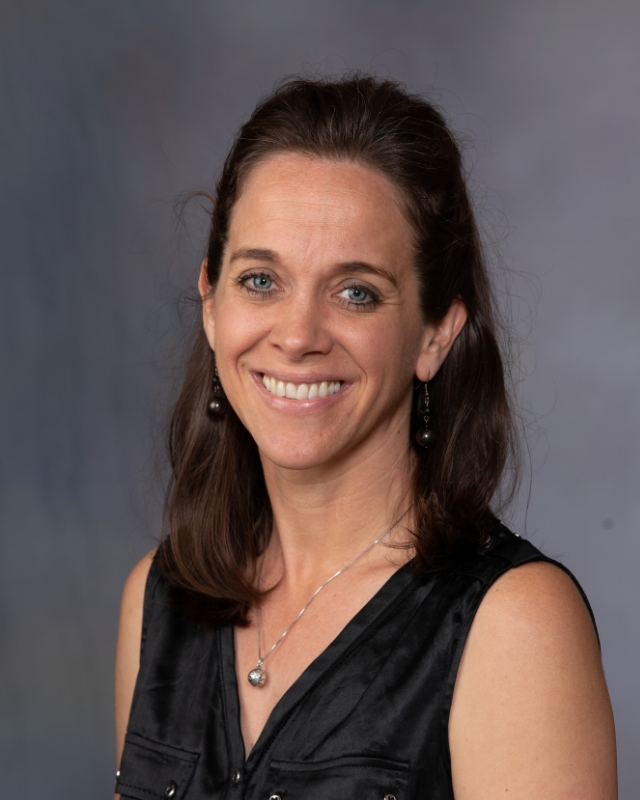 Jill Shelby
Middle School Head
Degrees
Bachelors

Harding University, Searcy, AR

(1998)

Masters

University of Texas

(2014)
Jill Shelby is passionate about the growth and transformation of others. With years of experience in education, missions, and coaching, she brings her whole self to the leadership and development process. She has a bachelor's degree in Communication Management and a master's degree in Educational Leadership and Policy Studies. In addition, she is a certified instructional and life coach.